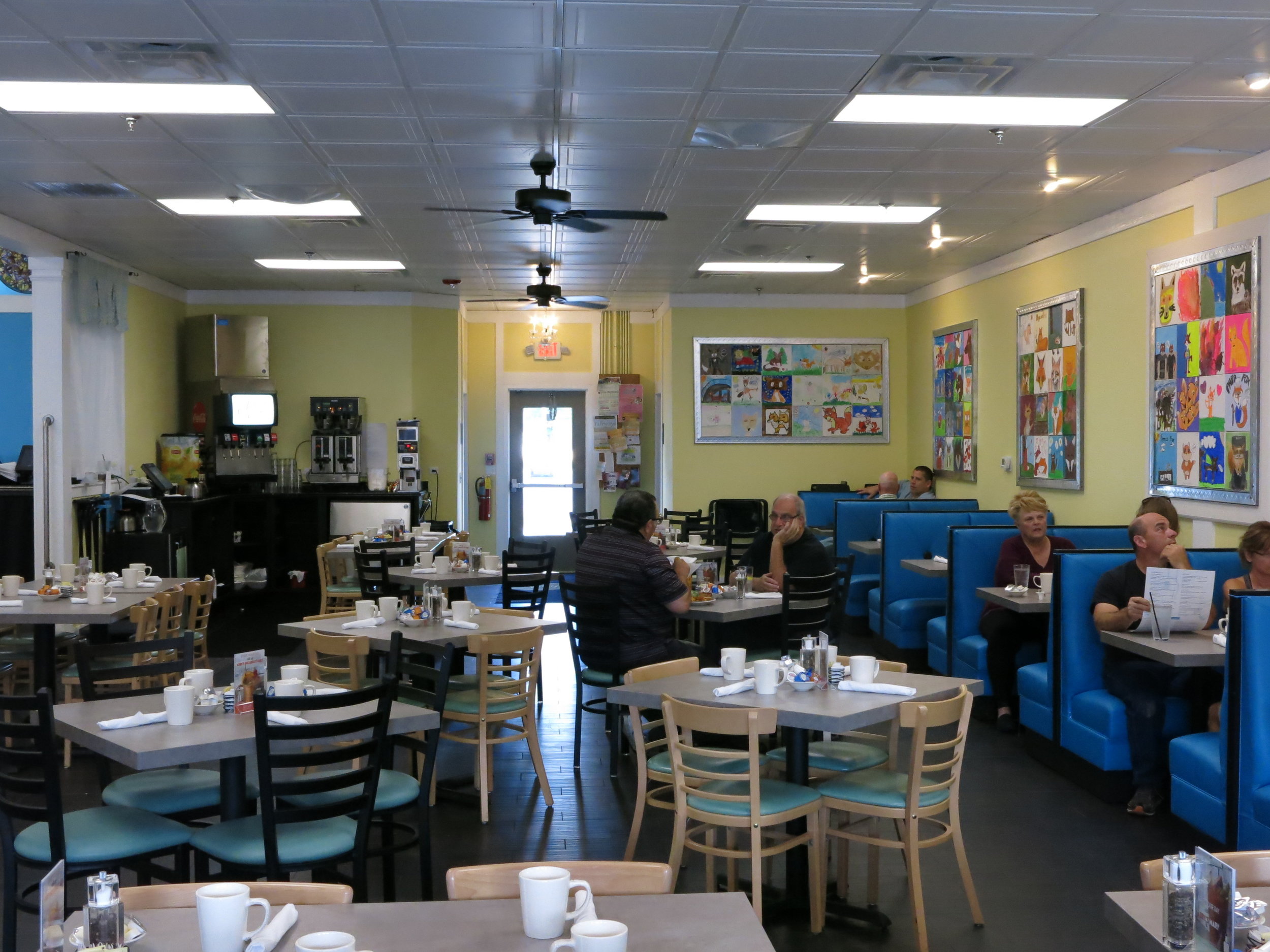 Click on pictures to see more
Back in the 1920s, retail businesses, restaurants and the like didn't extend too far from Main St. First paved in 1915, Main Street St. Charles could be a muddy mess to navigate when it was unpaved. And the side streets that led away from Main Street didn't enjoy pavement until a much later time. Foot traffic was limited, and even wagons had to avoid some streets after rain or snow.
North 3rd Street, though, was not without plenty of activity. Early commercial directories and maps show a large pasteurizing plant and ice cream factory just north of the current location of Abby's – Anderson Ice Cream and Dairy (later Colonial Creamery) at the corner of 3rd and State Sts.
Across 3rd Street from Abby's current location was a busy garage, with space for up to 60 cars. A few homes were also scattered in the area, with large lots. One of those, probably a two story Queen Anne, was located on the corner where Abby's sits today. One can imagine a busy workweek that started early, with farmers in their milk trucks lined up to get their milk processed and other people dropping off their cars and trucks for repairs.
Founded in the spring of 2015, Abby's brings its twist on fresh, homestyle breakfast and lunch each day of the week. We serve unique breakfast and lunch items, plus your traditional favorites. Our drink menu features handcrafted cocktails, craft beer, and the best Bloody Mary in town. It's our secret recipe.
Fast forward to early fall of 2016 and you'll find Rob has rolled up his sleeves once again. Abby's Breakfast & Lunch expanded into the adjacent space, doubling the seating availability and kitchen size. This new, upscale layout and welcoming atmosphere are perfect to host your private party or special evening event. We offer catering, too! To learn more about our services, give us a call. For a bite to eat at breakfast or lunch, visit us in St. Charles today.
For more information on what Abby's has to offer visit: http://www.abbysbreakfastandlunch.com